We're a company you can trust
About Us
At Tip Top Tree Care, we strive to be your go-to tree care people. We put our hearts, souls, and precious time into this work, and we wouldn't have it any other way. We place your convenience, results, and comfort as our top priorities at all times. When we pay you a visit, we'll provide you with a free estimate and assessment. We will work hard to go through our recommendations and plans, tree by tree, in an effort to make sure you are well informed on exactly what steps we'll take to keep your property both pretty and safe. We offer the most prompt, professional service in town, and as some would say, in the entire state of Colorado.
Our commitment to Colorado goes much further than just tree care and maintenance. We are active in our community, sponsoring many events throughout the year in Woodland Park and the surrounding area. You can count on us being a permanent fixture in your neck of the woods. We love trees, the environment, our customers, and the beautiful state of Colorado.
Make no mistake, we do not enjoy cutting down trees, we enjoy saving trees. Unfortunately, sometimes one tree must be removed to save the rest on your property. We will do everything we can to keep your trees alive and healthy.
Awards
Best of Teller Awards in years 2018, 2019, 2020, 2021, and 2023!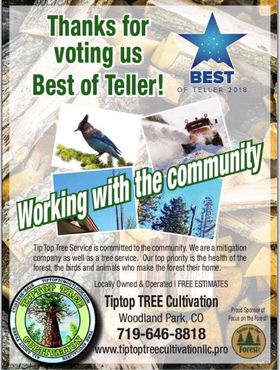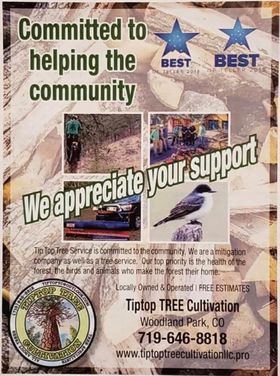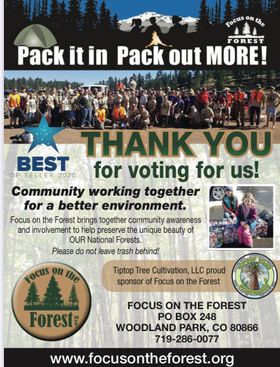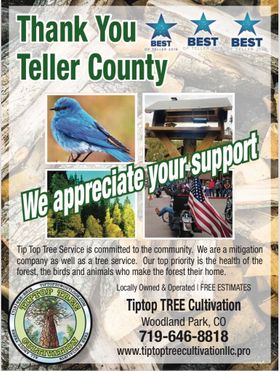 Adopt-A-Roadway
TipTop Tree Cultivation has adopted a two mile stretch of highway that we clean.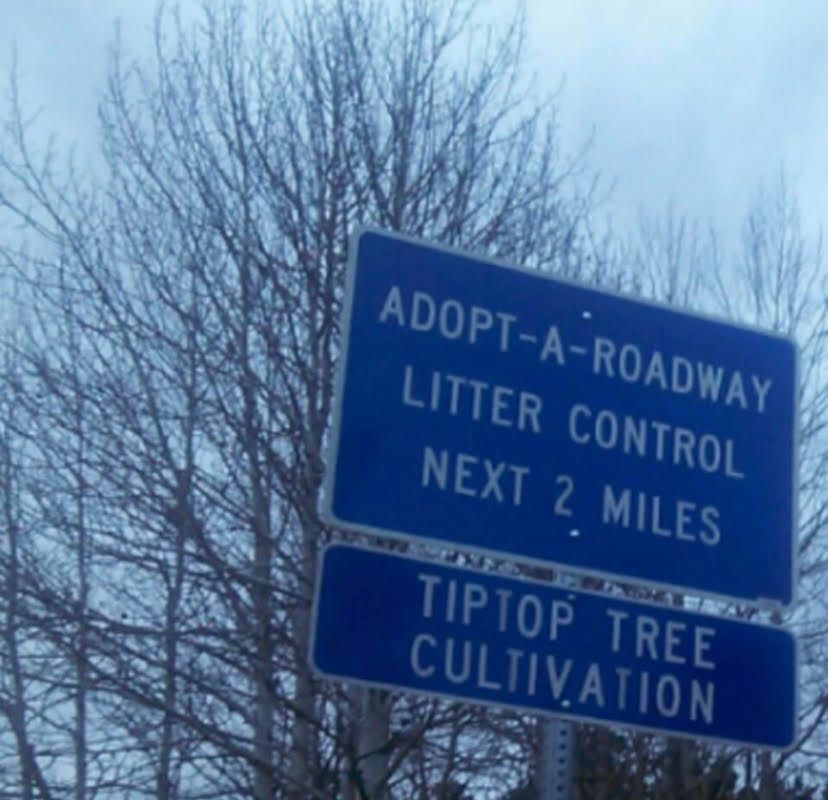 Sponsored Event
On Saturday, July 23rd, TipTop Tree Cultivation will be sponsoring an Electronics Recycling Event.