Welcome to Tip Top Tree Cultivation, where we not only care for trees but also the environment they thrive in! We understand that storms can leave behind a messy aftermath, especially when it comes to trees. But worry not because our team is here to provide you with top-notch storm cleanup services that are both eco-friendly and efficient.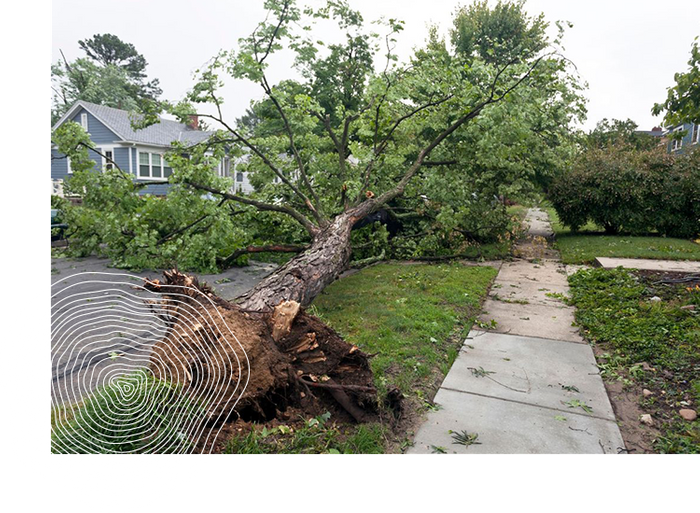 When it comes to storm cleanup, we know that the task can be overwhelming. Fallen branches, uprooted trees, and scattered debris can make your property look like a jungle gym gone wild. But fear not, as we're equipped with the skills, tools, and a touch of creative flair to transform chaos into order, all while keeping Mother Nature in mind.
Our environmentally-focused approach sets us apart from the rest. Every action counts in preserving our planet, so we go the extra mile to minimize the impact of our storm cleanup services. We carefully assess the damaged trees, prioritizing those that can be saved and nursed back to health. Our team of tree specialists will determine the best course of action for each tree, whether it's pruning, bracing, or removal.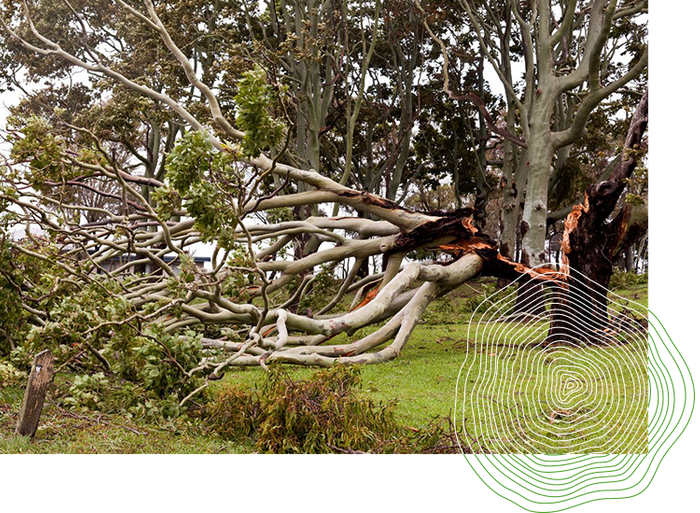 But what about the debris left behind? Fret not! We make sure that all the fallen branches and tree remnants are disposed of responsibly. We recycle and repurpose whatever we can, turning them into wood chips, mulch, or even natural artwork. We believe in giving fallen trees a second life, whether it's as compost to enrich the soil or as raw material for artistic creations.
So, the next time a storm sweeps through your neighborhood, remember that Tip Top Tree Cultivation has got your back. With our environmentally-focused approach to storm cleanup, we'll not only make your property shine but also contribute to the well-being of our planet. Reach out to us today, and let's work together to restore your outdoor oasis in the most eco-friendly and stylish way possible!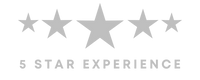 What our customers are saying
EXCELLENT
"Tree removal in a very difficult, steep incline on an 8 foot retaining wall between a house and garage. Scott and the crew did an excellent job extracting the tree. They were professional, precise, and friendly. We will absolutely call them again!"
- ELLEN C.
RELIABLE
"We highly recommend this company to everyone! We had a few trees removed and have also had firewood delivered. They are very well priced and reliable. Did exactly what we asked and it was all done in a very timely manner. We needed the trees removed quickly and Scott got us right in and they had them cut down and the clippings cleaned up within a few hours."
- TONYA C.
FAST
"Scott came out and gave us a free estimate and gave us tips on things we can do ourselves too to help our property. His 2 guys he sent were great and fast at a very good price. We will be using them again!"
- ERIN H.
Ready to get started?
Protect your investment and preserve the natural beauty of your property with TipTop Tree Cultivation. Contact us today to learn more about how we can help you mitigate your wildfire risk and protect your property.